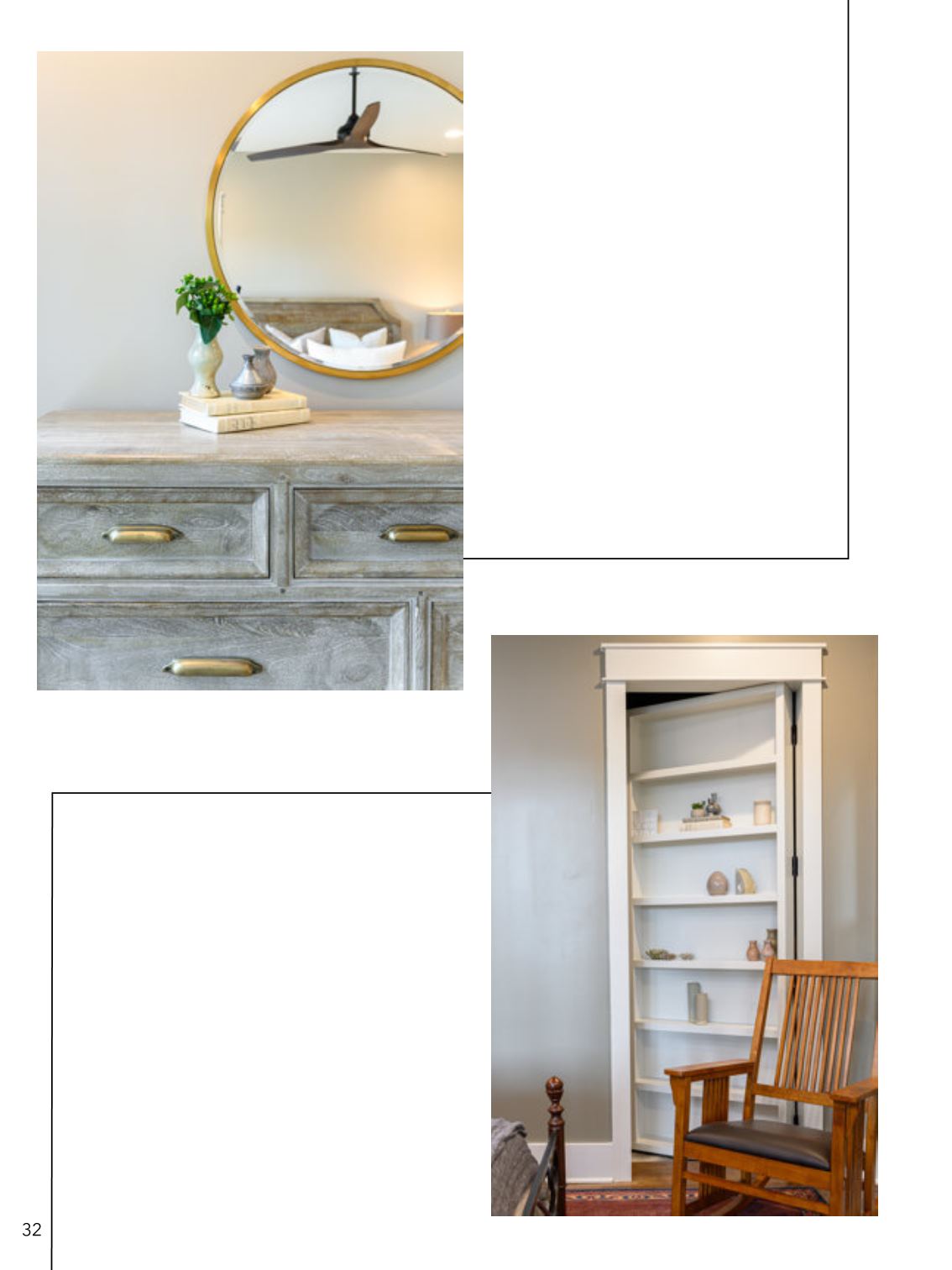 For the guest rooms,
the natural light of the
walk-out lower level
was utilized to the
fullest, complimented
by light and bright
furnishings and accent
pieces. The Jack and
Jill bathroom is simple
and well appointed
with features such as
floor to ceiling tile in
the over-sized walk in
shower that extends
the airy feeling
throughout the space.
The rug and rocker in
the second guest room
enhance the warm
feeling and sense of
home, while the secret
door behind the
bookcase adds fun and
intrigue for
grandchildren and
adults alike.
COLLABORATIVELIVINGMAGAZINE.COM
32