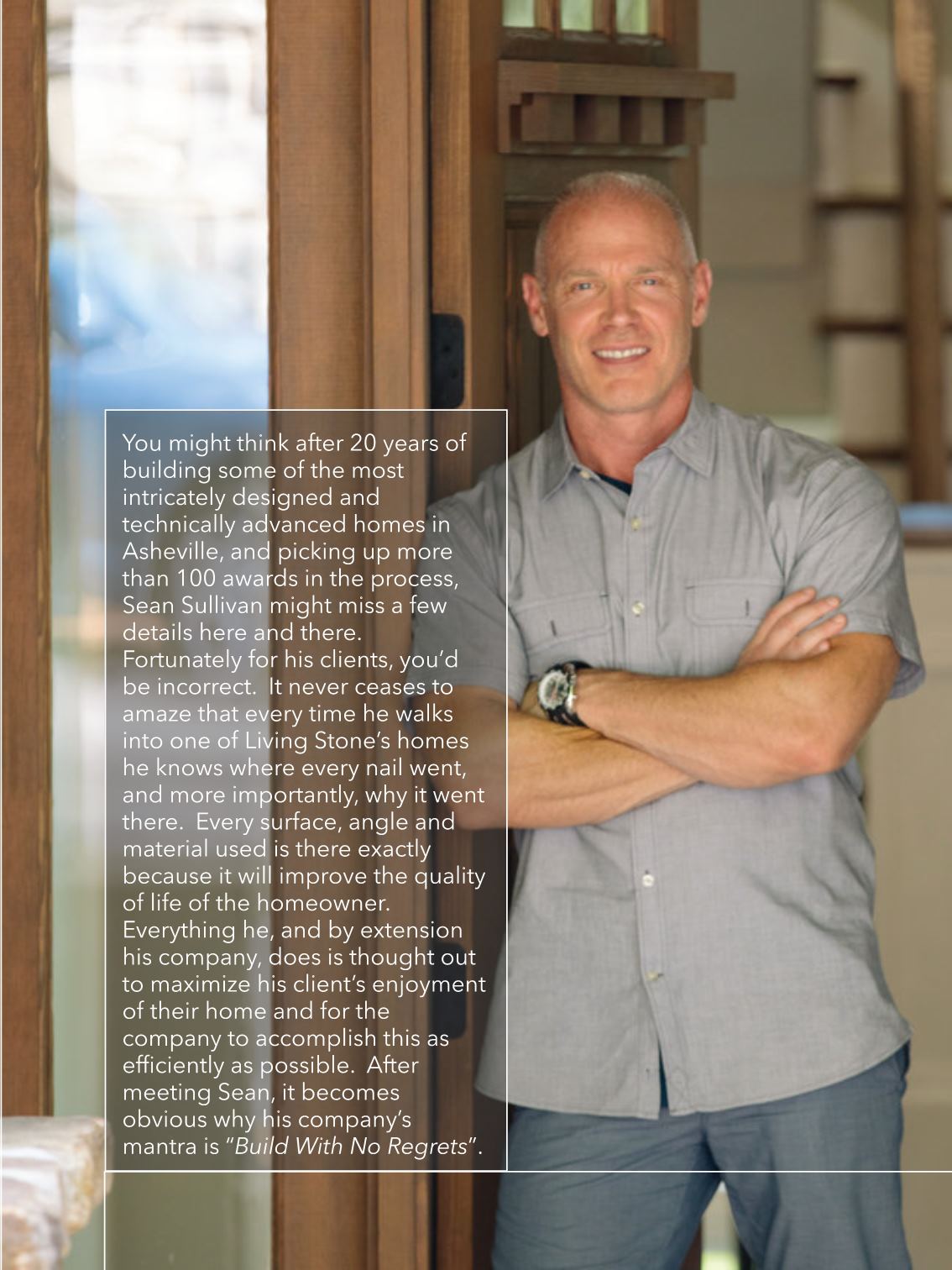 Sean Sullivan/President/ Living Stone Design + Build
You might think after 20 years of
building some of the most
intricately designed and
technically advanced homes in
Asheville, and picking up more
than 100 awards in the process,
Sean Sullivan might miss a few
details here and there.
Fortunately for his clients, you'd
be incorrect. It never ceases to
amaze that every time he walks
into one of Living Stone's homes
he knows where every nail went,
and more importantly, why it went
there. Every surface, angle and
material used is there exactly
because it will improve the quality
of life of the homeowner.
Everything he, and by extension
his company, does is thought out
to maximize his client's enjoyment
of their home and for the
company to accomplish this as
efficiently as possible. After
meeting Sean, it becomes
obvious why his company's
mantra is "
Build With No Regrets
"
.