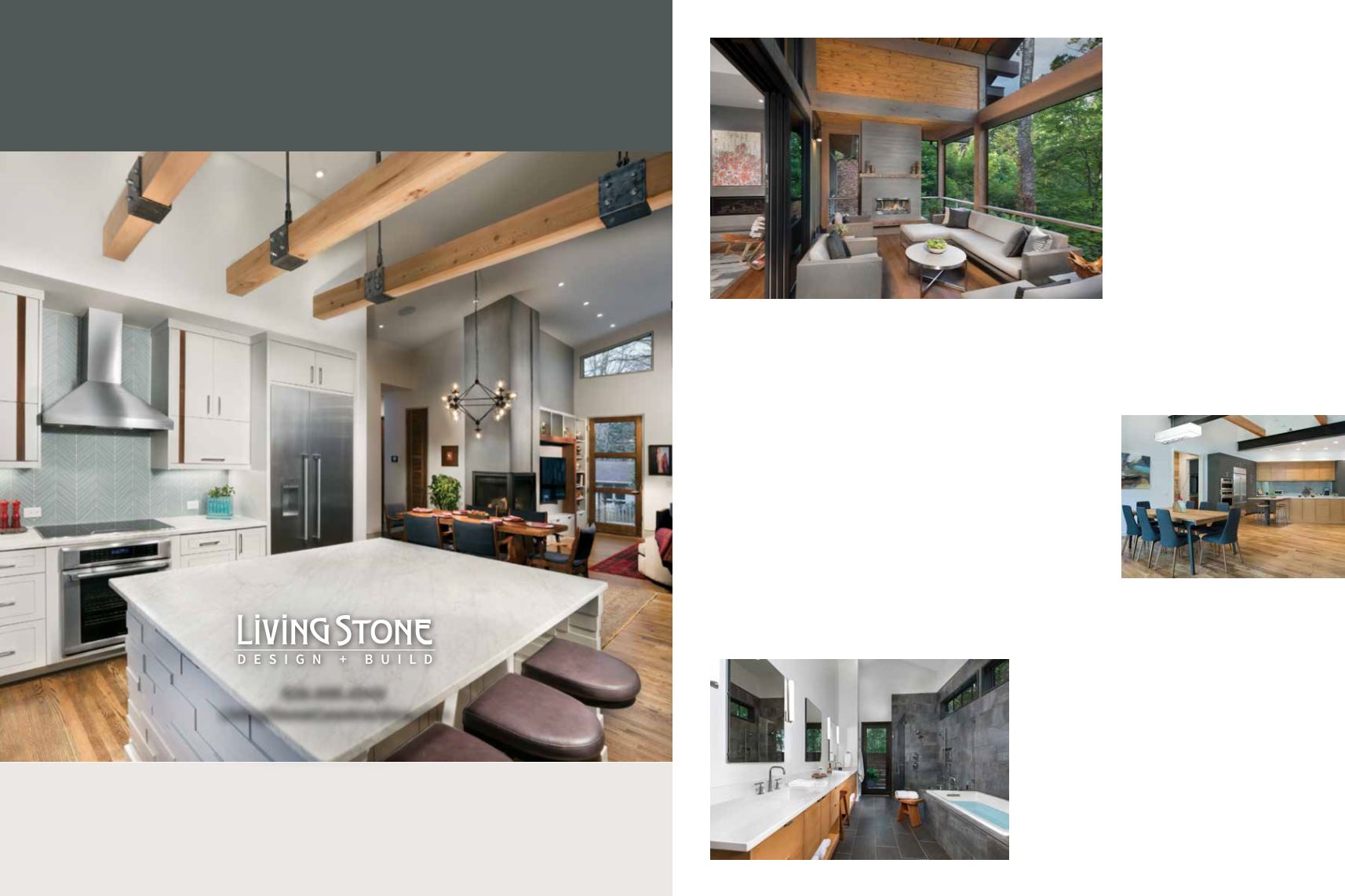 Certified Green Professional of the Year
THERE'S GREEN. AND THERE IS LIVING STONE GREEN.
828.669.4343
LivingStoneConstruction.com
Experience
the Living Stone Difference!
Living Stone crafts award-winning custom homes that exceed client expectations.
To us green is not a catch phrase or an upgrade. It is the only way we build.
Discover how we have designed the perfect building and living experience.
[
Table of Contents
]
23
The Setting
04-05
The Culture
06-07
The Great Outdoors
08-09
The Neighborhood
10-11
The Team
12-17
The Gold Standard
18-19
The Home
20-25
Furnishing with Purpose 26-27
Cooking with Peter
28-31
PHOTO CREDITS
Tim Burleson: Frontier Group
Ryan Theede: Theede Photography
Chelsea Bollhoefer: Chelsea
Lane Photography
24
30