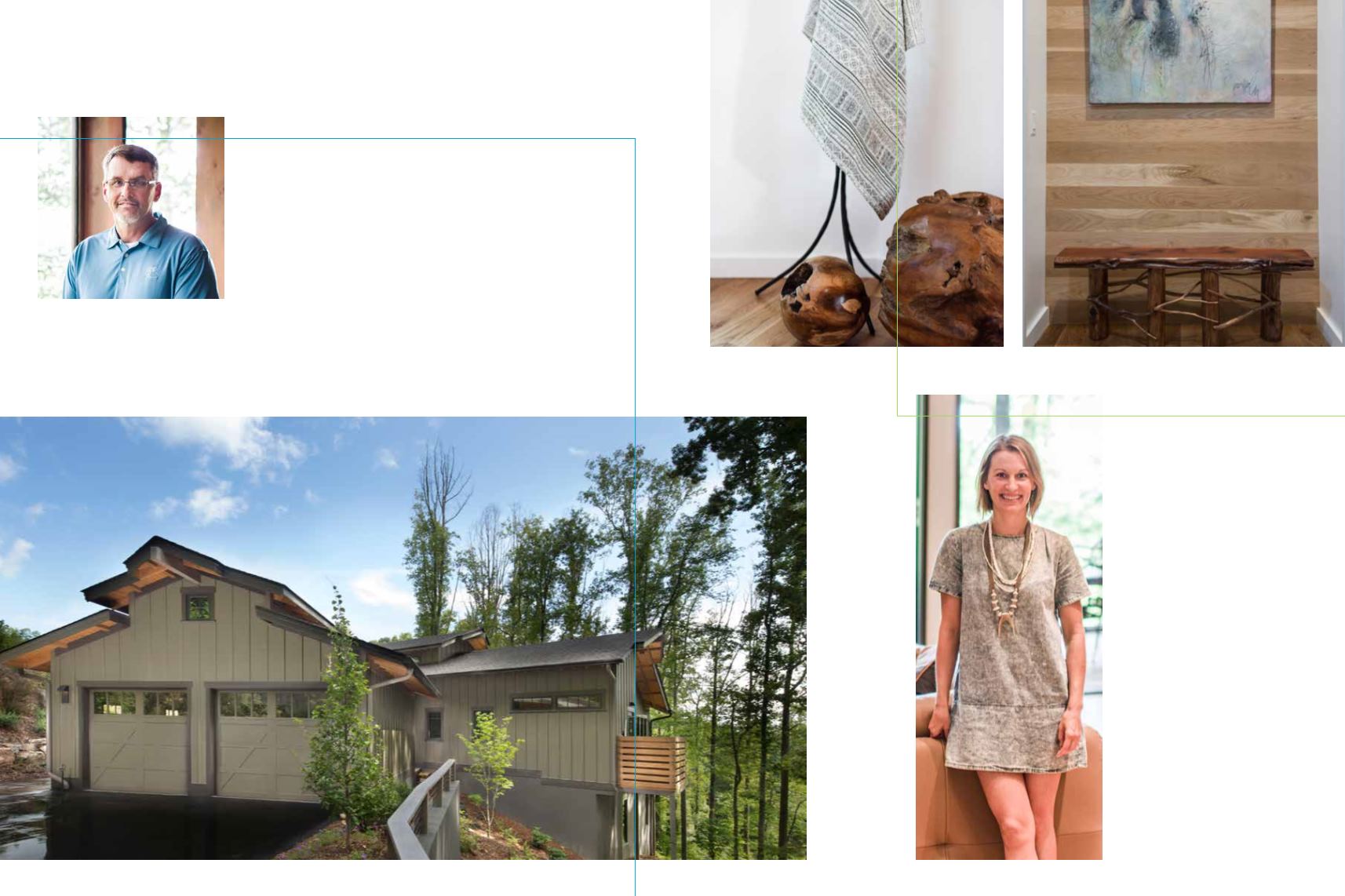 15
Annie Littell
Curating spaces that not
only share a stylish and
functional backdrop for the
furnishings that adorn them,
but also embodying healthy
and comfortable living is what
IDology is all about. We take
clients through the journey of
selecting and designing their
home to embrace who they
are while cultivating a spirit of
uniqueness and individuality.
We place early emphasis
on space planning and
thoughtfully specifying finishes
to give you the best liveable
space. Often furnishings are
an afterthought and do a
disservice to the function
and comfort of the beautiful
home that you are moving into.
We will give you a furnished
home with no regrets.
Frank Turchi
When you invest in building your home with us, we
invest in your health by building green. By building green
we ensure that no toxic chemicals or products are used
in your home. In other words, we limit off-gassing to
protect your family's health and safety. This has been
an amazing project, while working hand in hand with
the Gold's to create their dream home, from the site
and placement to incorporating Universal Design,
to maximizing views. It's great when our standard
of providing quality craftsmanship creates
lasting friendships.
[
The Team
]
Healthy Living