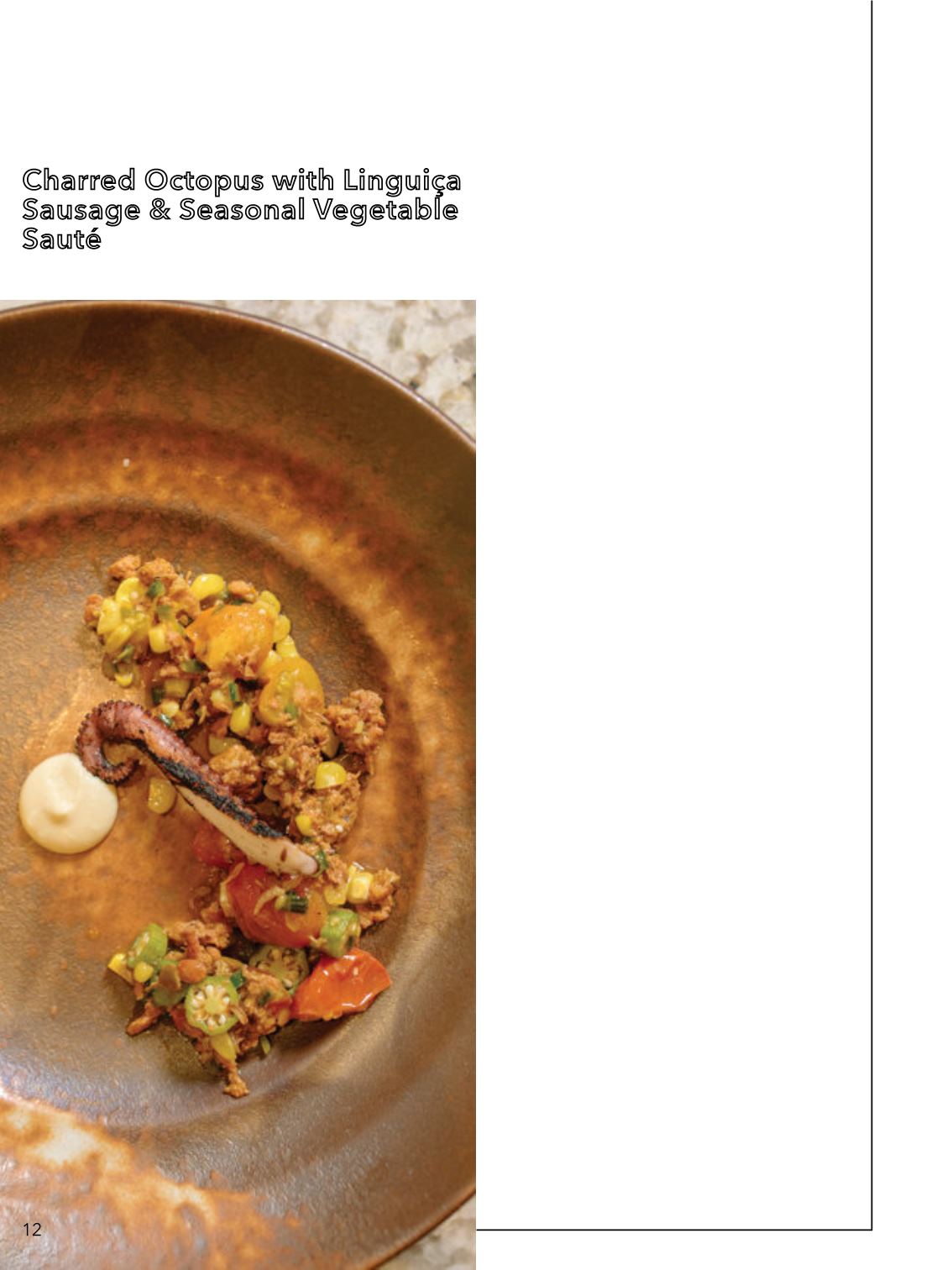 Chef Owen's beautiful dish is
made with the finest seasonal
ingredients you can find in
the Southeast during late
summer and early fall.
The sausage is one pound
ground pork shoulder mixed
with these ingredients:
1 Tbsp of: smoked paprika /
garlic powder / cayenne
pepper / dark chili powder /
onion powder / fennel seed /
caraway seed / dried
oregano
2 tsp of: sugar / chili flake
12 green olives ground
Mix all ingredients well in a
large bowl. Brown the
mixture in a sauté pan and
reserve.
Vegetables for sauté:
1 Cup of: roasted corn
kernels / sliced okra / cherry
tomatoes
1 Tbsp of: finely diced
shallots / minced garlic /
butter
2 Tbsp of: finely chopped
poblano peppers / pureed
grilled pineapple / chicken
stock
Sauté all vegetables for 2
minutes in a small amount of
olive oil. Add sausage and
continue to cook for 2-3
minutes. Deglaze the pan
with chicken stock and
pureed pineapple and cook
until almost totally reduced.
Pairs well with grilled octopus
(seen here) or with scallops.
Charred Octopus with Linguiça
Sausage & Seasonal Vegetable
Sauté
12